Through the UF Chemistry Club Science Outreach Program, students of all majors have the opportunity to inspire K-8 Alachua County children by performing hands-on labs and demonstrations at local schools and events. The Outreach Program helps teachers provide a visual demonstration to supplement in-class material in order to spark their students' interest in science.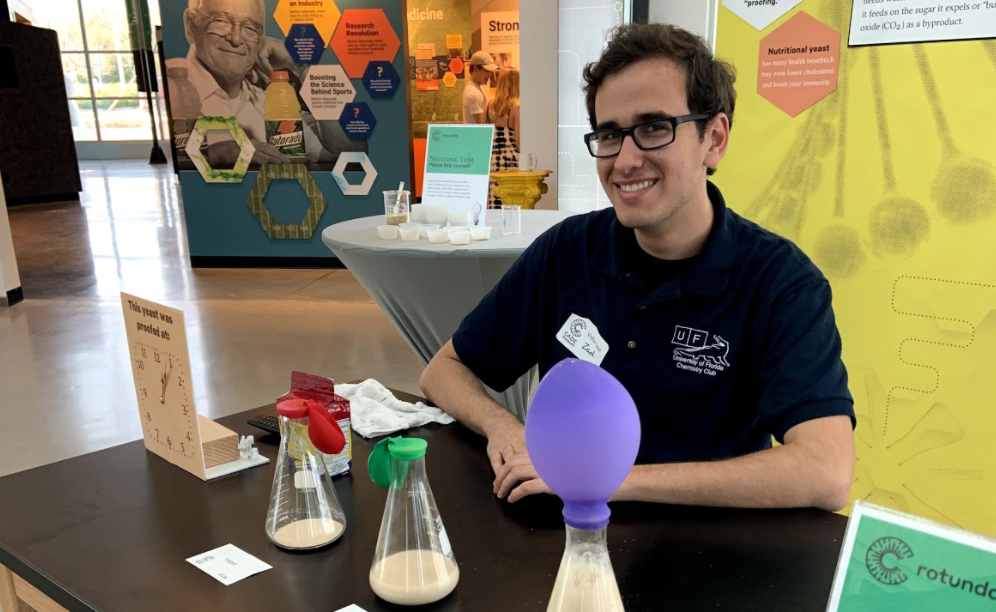 ---
Outreach Information
Teacher Feedback Form: Concerns with your Volunteering Experience?
Volunteer Resources
For additional information, please contact the Outreach Director (Lauren Andrews), the External Outreach Coordinator (Anton Roche) if you are a teacher or administrator, or the Internal Outreach Coordinator (Leah Kessler) if you are a volunteer at UFChemOutreach@gmail.com.