President – Kathryn Krajcik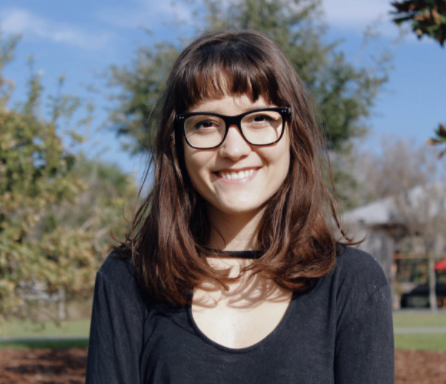 Kathryn Krajcik is a fourth-year student who is pursuing a double major in Microbiology and Japanese from Tampa, Florida. She currently researches clonal hematopoiesis and acute myeloid leukemia at the University of Florida's Cancer and Genetics Research Center. In her free time Kathryn can be found with her cat, loving the color pink, or watching anime. Kathryn loves Chemistry Club because it has provided her with a close community of friends, good memories, and plenty of resources and opportunities.
Vice President – Rebecca Cameron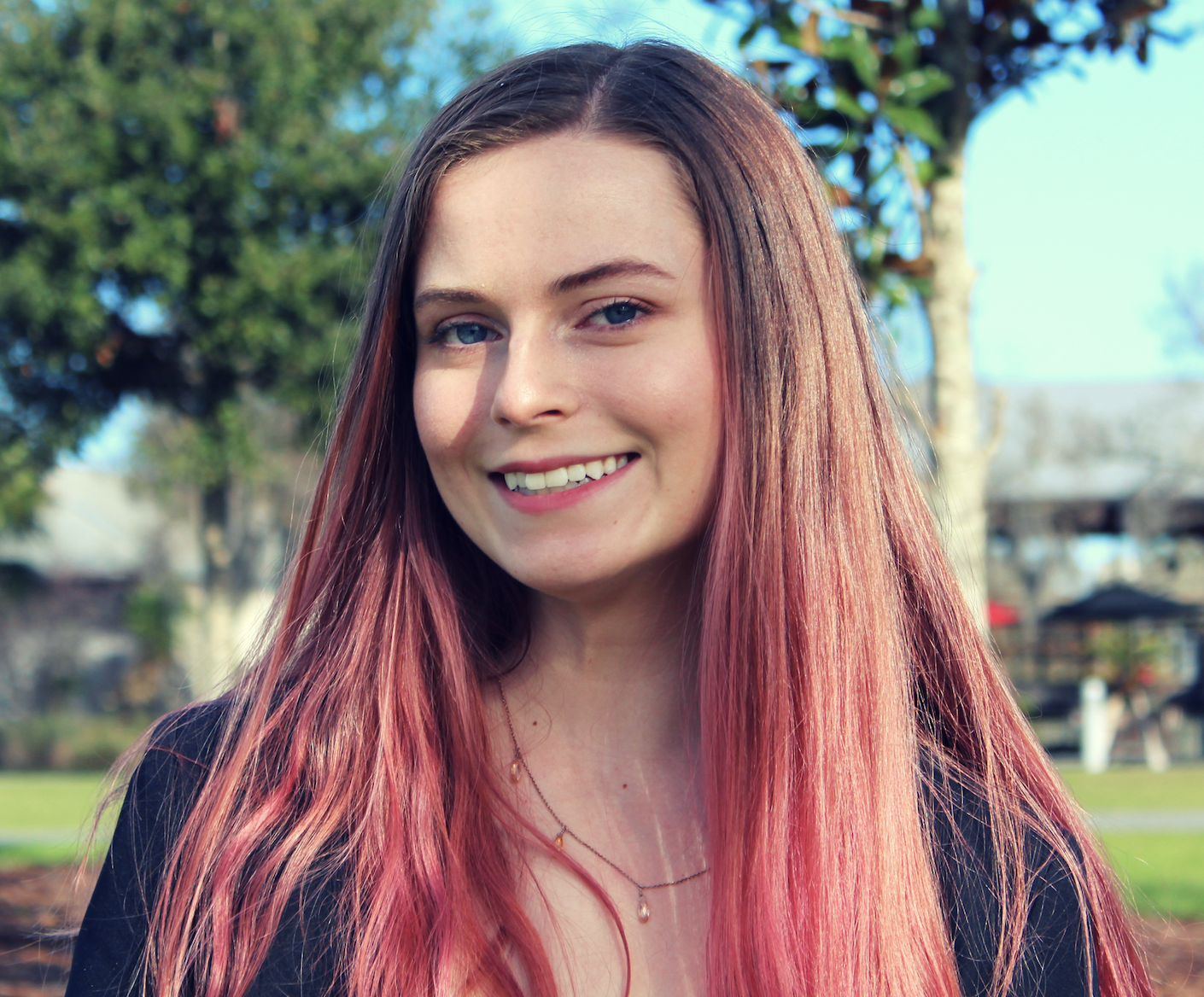 Rebecca Cameron is a third-year student who is double majoring in Mathematics and Spanish, and comes from Palm City, Florida. Over the summer she spent her time researching in an immunology lab, and has studied abroad in Spain! In her free time Rebecca loves to engage in artistic hobbies like painting, drawing, and even crocheting. She loves to cook, but her favorite snack is Goldfish crackers. Rebecca joined the Chemistry Club due to the enthusiasm of our members, as well as the recommendation of her freshman chemistry TAs.
Secretary – Jackie Cetola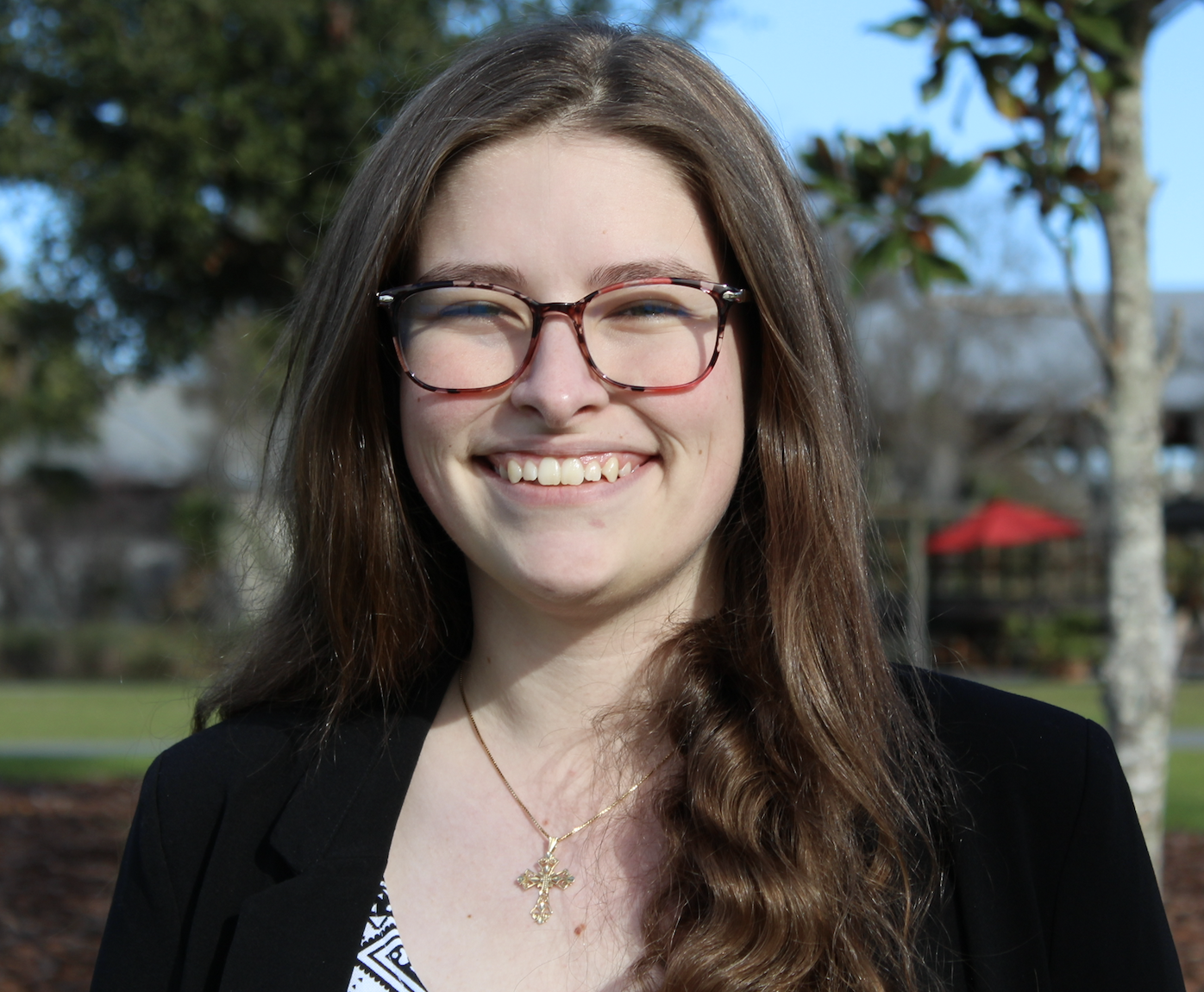 Jackie Cetola is in her fourth year at the University of Florida, and she is majoring in Materials Science and Engineering; she is from Venice, Florida. She has completed an REU summer program at Princeton where she researched organic solar cells with the chemical and biological engineering department. Jackie is very musical and enjoys spending her time singing in UF Women's Chorale, playing piano, and strumming her ukulele. She joined the Chemistry Club with some of her friends during her freshman fall, and found that the club is a great way to meet fellow chemistry lovers.
Historian – Maria Cuellar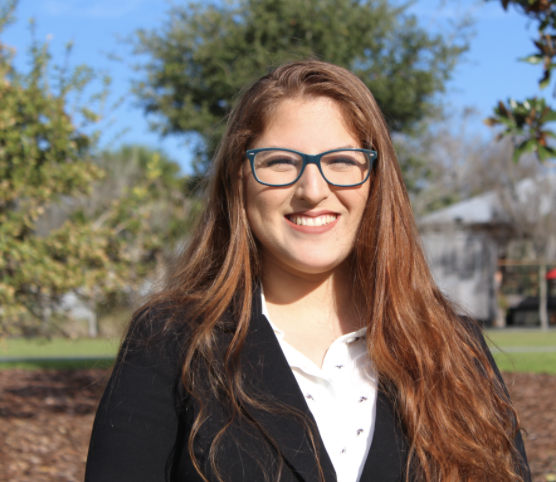 Maria Cuellar is a fourth-year Chemistry and Environmental Science double major. She comes from Miami, Florida. Maria is very active as she likes to go on hikes and swim (she's even been diving in the ocean without her scuba tank on) although she can also be found cuddling up with her cat named Atom, a testament to her love of chemistry. Maria decided to join the Chemistry Club to be around like-minded individuals, but quickly fell in love with the people and events of the club.
Outreach Coordinator – Benedict Andal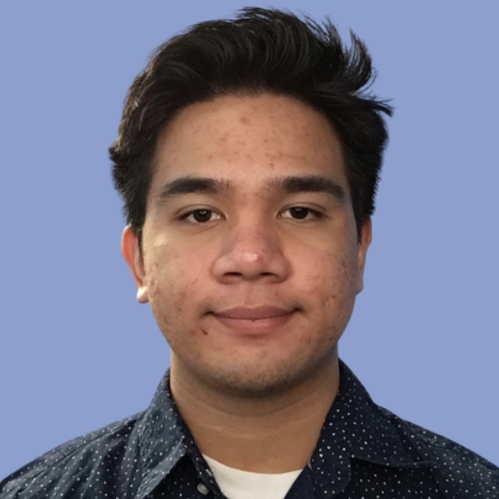 Ben is a first-year Chemistry major from Villages, Florida. He loves to read books, play drums and video games, as well as draw in his free time. He can also play oboe and basson, and is known to cook incredible meals on occasion. On graduation Ben plans to attend graduate school and receive a professional degree to further his education and support his love of learning. Ben joined the Chemistry Club this year at the recommendation of his Preview Mentor.
Outreach Coordinator – Hala Hachem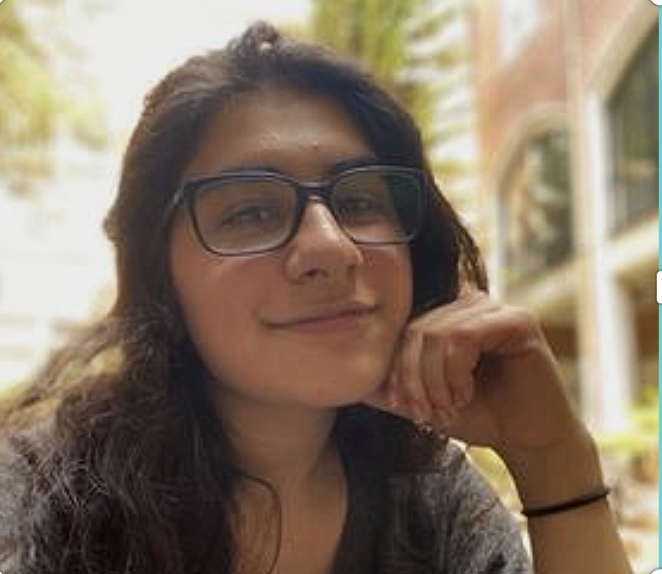 Hala Hachem is a second-year Chemistry major from Miami, Florida. She completes research with Dr. Eddy in the field of nuclear magnetic resonance spectroscopy, TAs for CHM2047, as well as works with the Science Olympiad program. In her free time, Hala loves to play with her cats, cook, and have movie nights with her friends. Hala is also known for her love of tea. She joined the Chemistry Club to have the opportunity to meet fellow chemistry lovers.
Treasurer – Irene Saengpet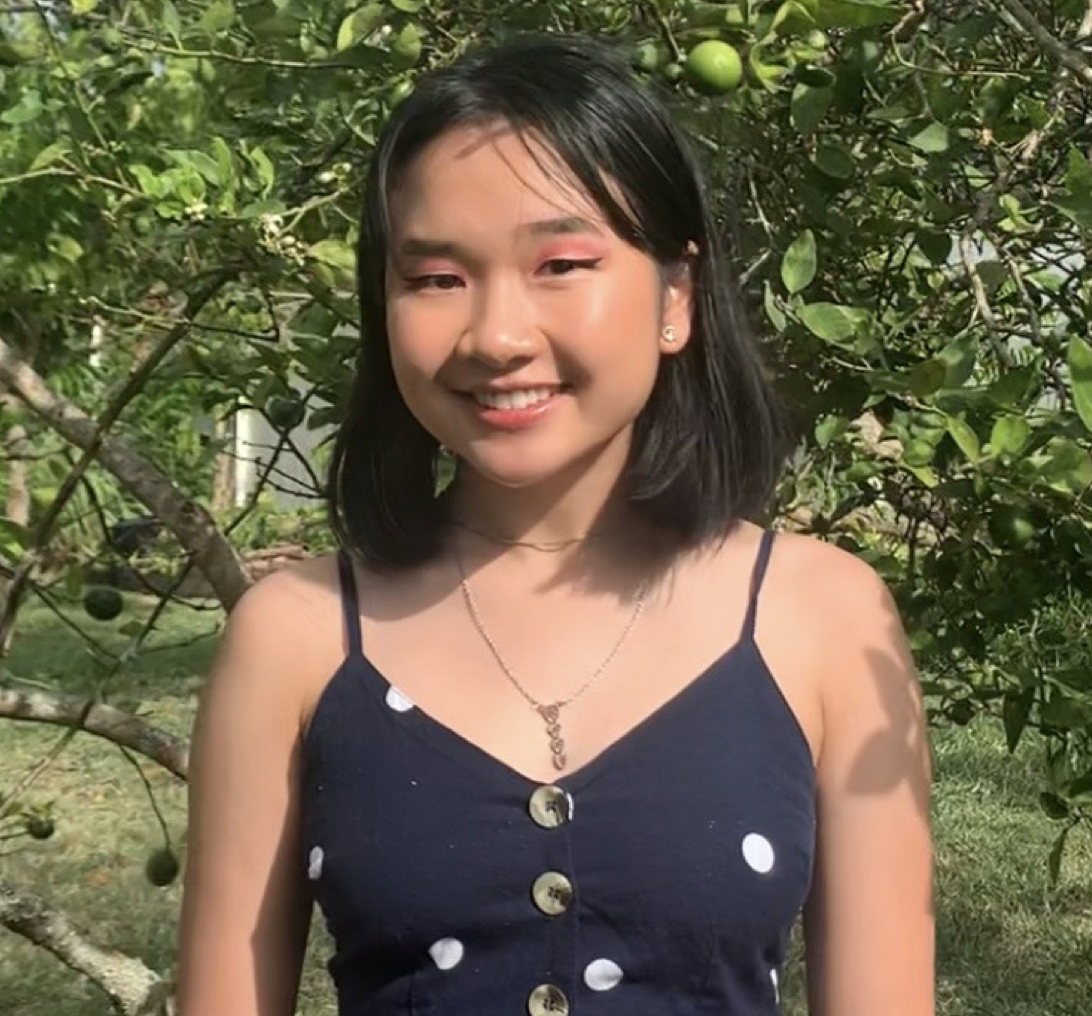 Irene Saengpet is in her third year and majoring in Microbiology and Cell Sciences, as well as pursuing minors in Chemistry and Medical Geography. She is from St.Cloud, Florida. She is a member of the Wahines of the Waves, a female boardsport club at the university. Irene loves skateboarding, be it solo or with friends and sees it as a breath of fresh air in her busy schedule; she also loves to express herself by drawing on paper, and herself with henna. Irene joined the Chemistry Club at the recommendation of a friend.
Director of Technology – Alivia Ishee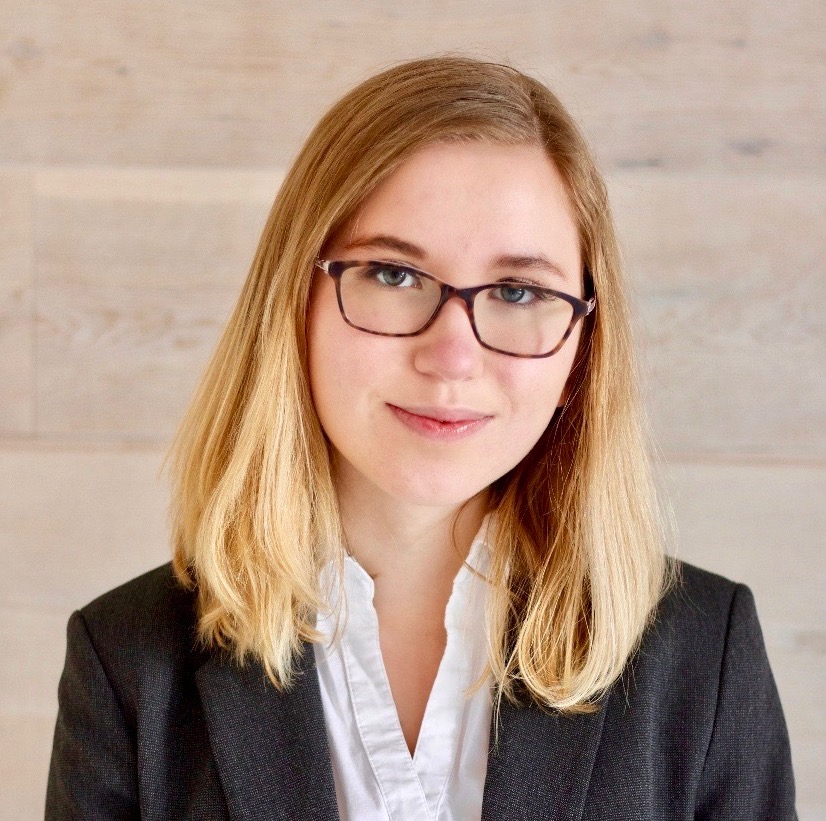 Alivia Ishee is a second-year Chemistry and Microbiology double major from Washington, D.C. She researches Post Translationally Modified Peptides in a Medicinal Chemistry Lab, as well as TAs for CHM2047. In her free time she listens to alternative rock music, paints, and makes large quantities of tea. Alivia joined the Chemistry Club because she thought the talks by various professionals in the field of chemistry were interesting, and enjoyed the community with other students who love chemistry.
Chairs
PR Chair – Eduardo Landaeta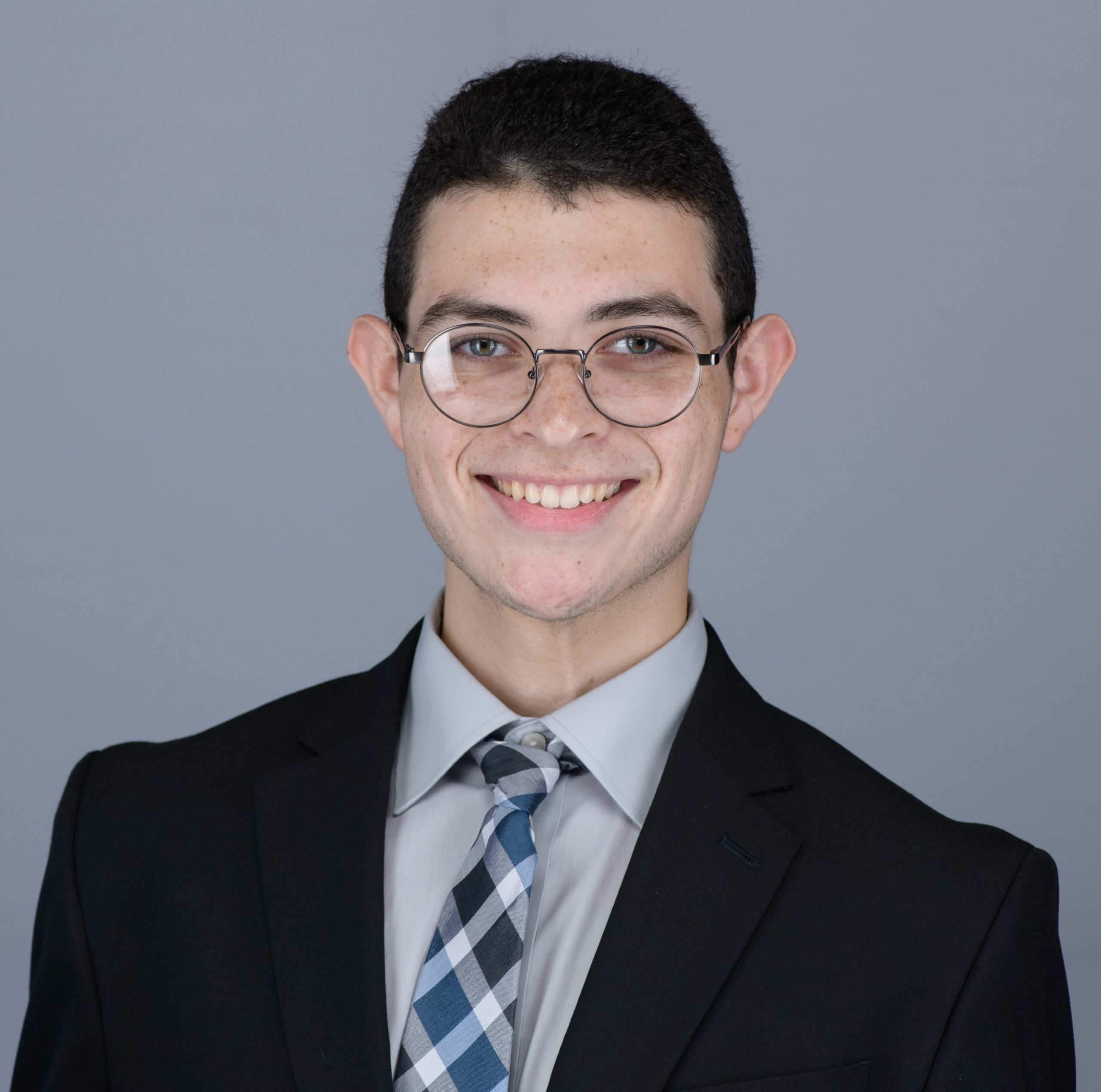 Eduardo is a 2nd year Chemical Engineering Major and Computer Science Minor. He works as an Undergraduate Researcher at Dr. Keith Searles' Inorganic Chemistry Lab. Eduardo is also involved in the American Institute of Chemical Engineers, AIChE, and in his free time he likes to play video games and undergo weight training. He loves being PR Chair as it affords him the opportunity to connect directly with our members, particularly through our social media pages.
Fundraising Chair – Jordan Kalick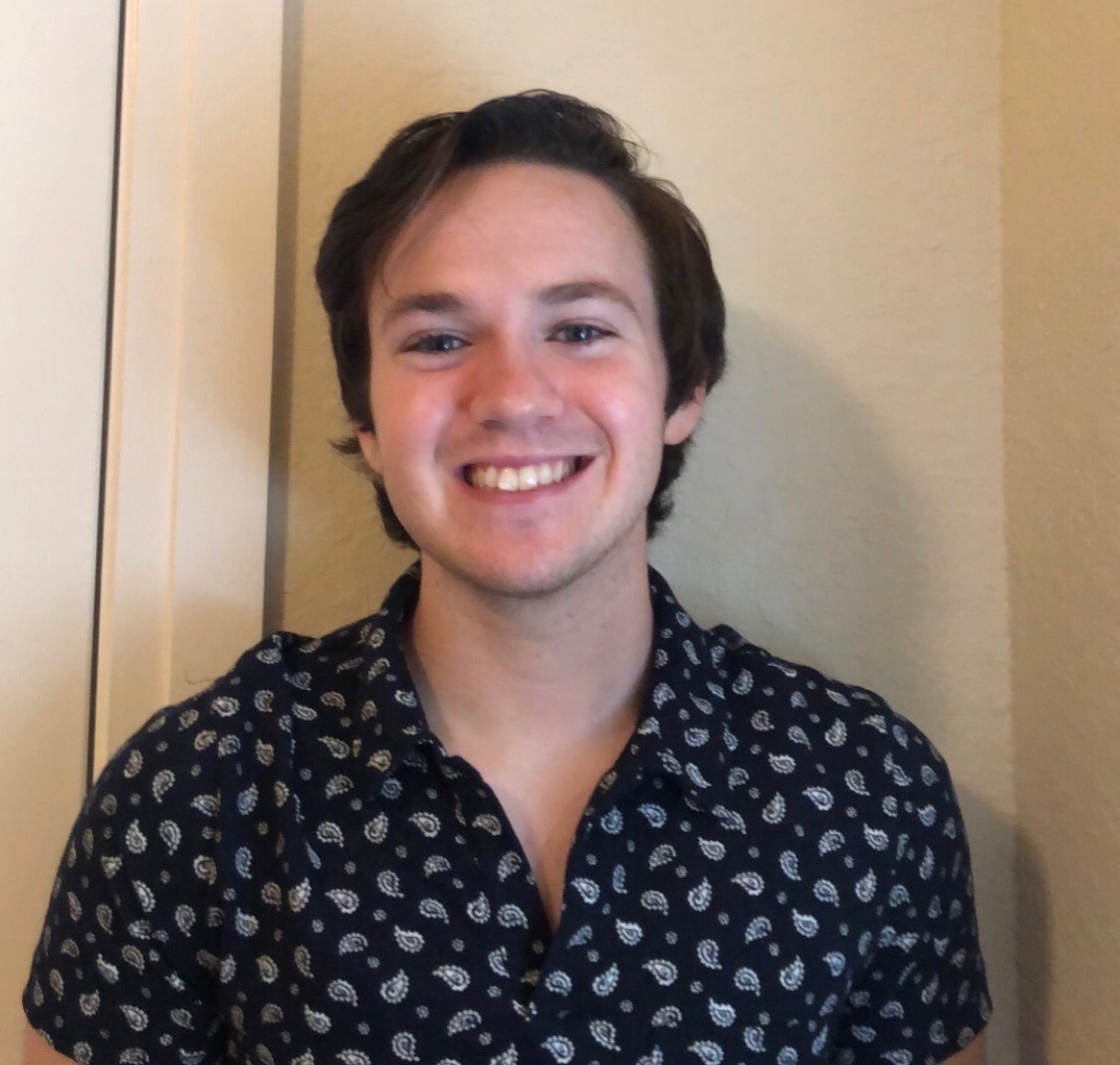 Jordan is a second year Biology Major. After graduation he plans to to attend medical school in order to become a Clinical Biochemical Geneticist working specifically with inborn errors of metabolism. He is involved with undergraduate research in the division of Endocrinology, Diabetes and Metabolism focusing on treatments for congenital and acquired mitochondrial diseases. Additionally, Jordan volunteers with United Mitochondrial Disease Foundation, Mitoaction, and The Hole In The Wall Gang Camp. In his free time he watches baseball and bowling. He is very excited to be a part of our team!
STEM DEI Chair – Miriana Regis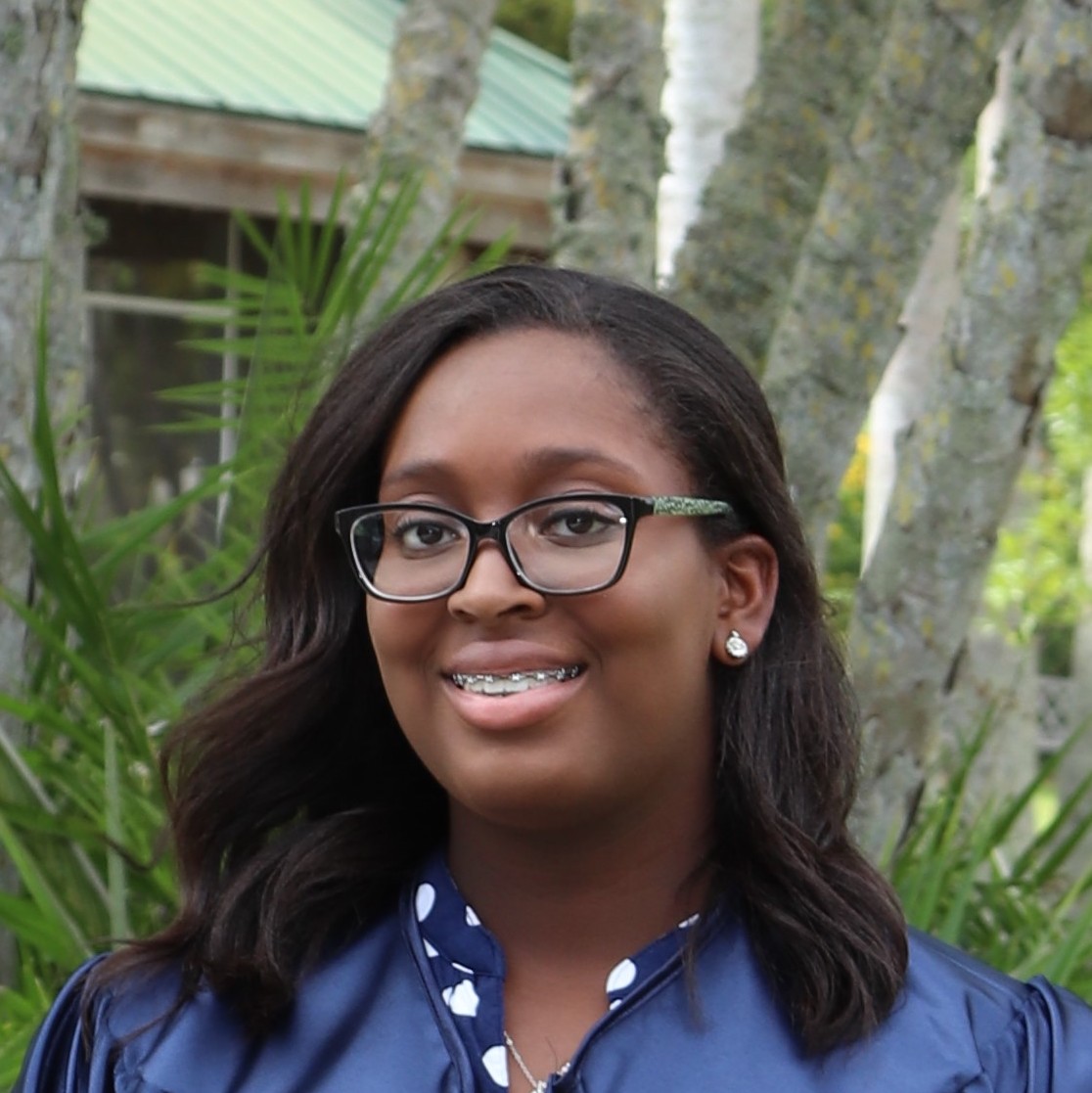 Miriana Regis is a second year Biochemistry Major. After her undergraduate degree, Miriana wants to go to medical school to become a Pediatric Endocrinologist. She loves to travel, cook, listen to music, and learn about other cultures. Miriana is very excited to be our first STEM DEI Chair and promote diversity and inclusivity in our club!
Social Chair – Shivani Kasabwala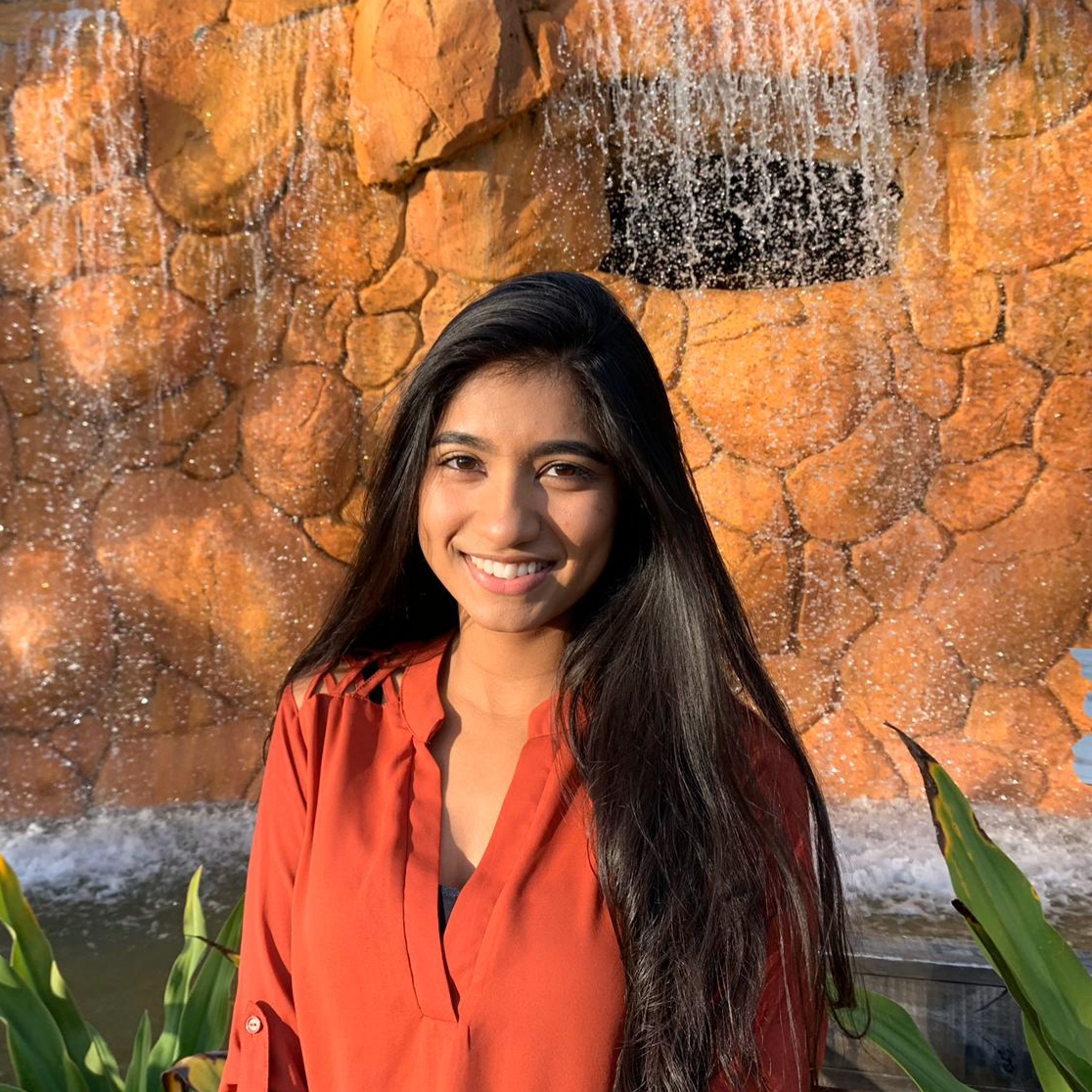 Shivani is a third year Nutritional Sciences Major, with a Minor in Health Disparities. Once she graduates, she plans to go to medical school to become a Pediatrician. She is also involved in Be the Match. In her free time Shivani loves to dance, do nails, and draw. She is excited to join our team and make new friends!
Outreach Chair – Leyka Rumalla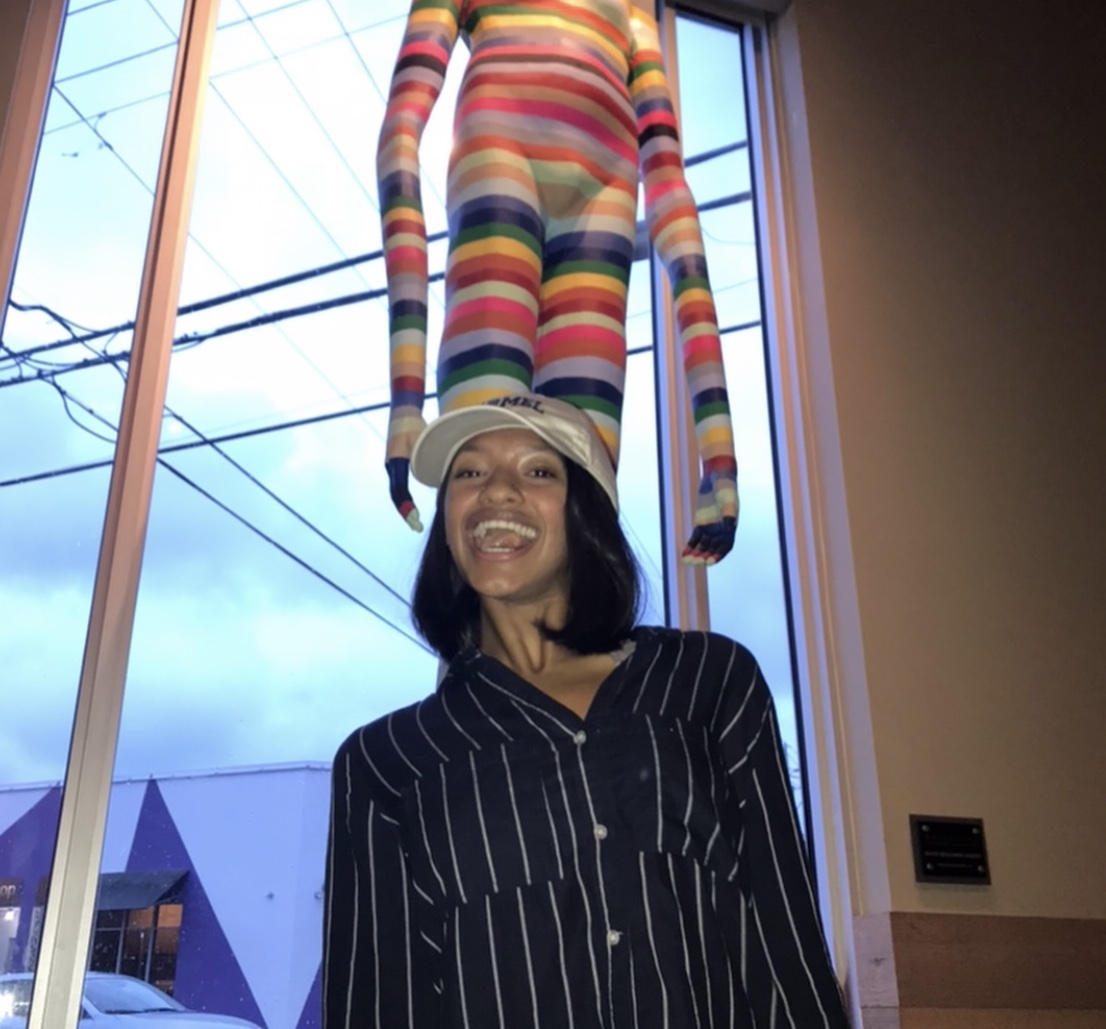 Leyka is a second year Microbiology Major, who is also minoring in English. Once she graduates, Leyka wants to go to medical school to become a Pediatrician. She is a writer for Gelee magazine, and also serves on the Executive Board of the Neuroscience Club. Leyka loves working with children and is very excited to contribute to the Outreach program.
Outreach Chair – Morgan Gunter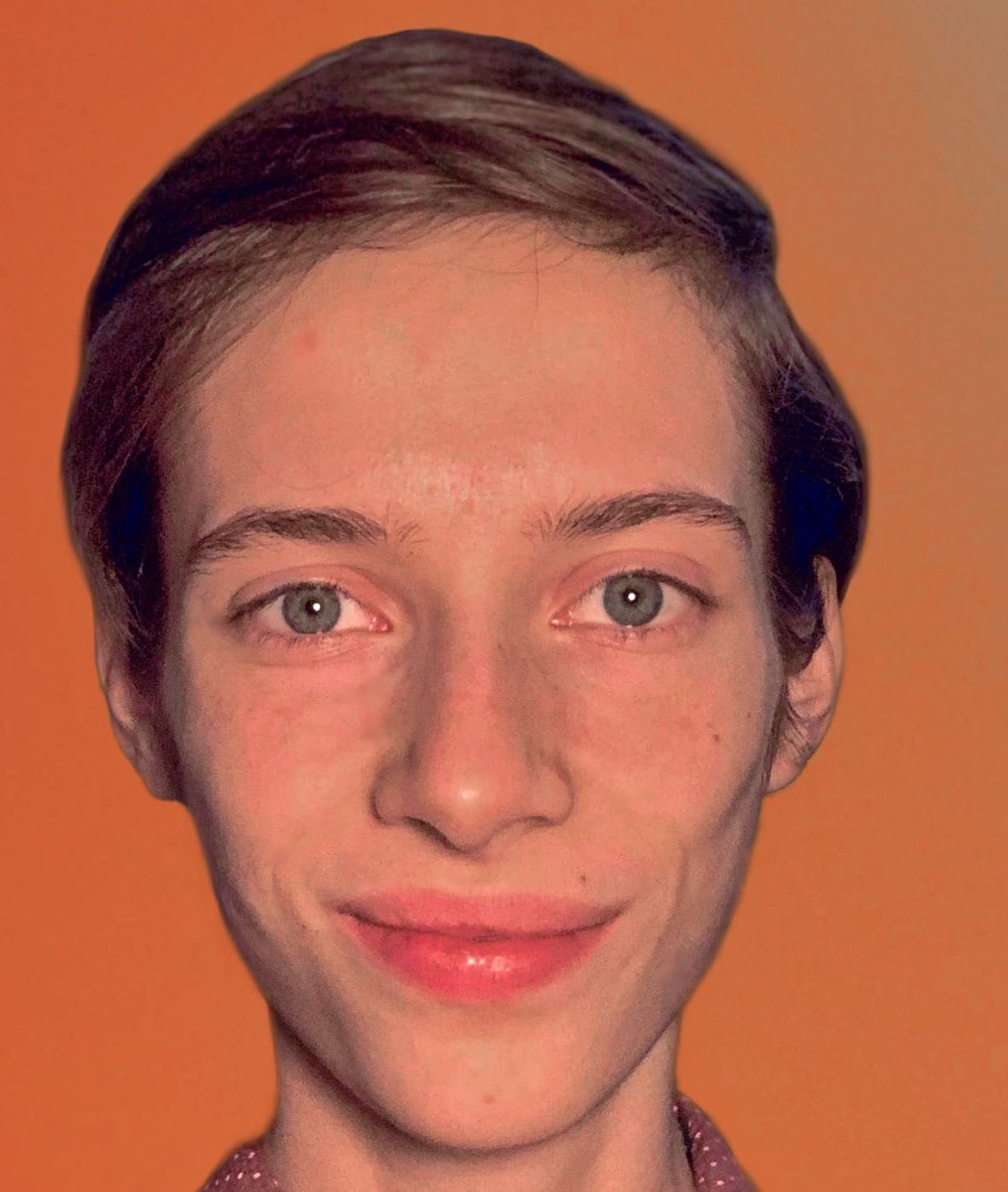 Morgan is a second year Material Sciences and Engineering Major. They want to work in academia and formulate biodegradable plastics, more efficient conductive material for solar panels, and smart surfaces for combustive gas filtration. They love cats and volunteer at Operation Catnip, as well as serve as Outreach Chair for Material Advantage. Morgan looks forward to building our Outreach Library and showing kids what they can accomplish in the classroom and beyond!
Advisors
Faculty Advisor – Ronald Castellano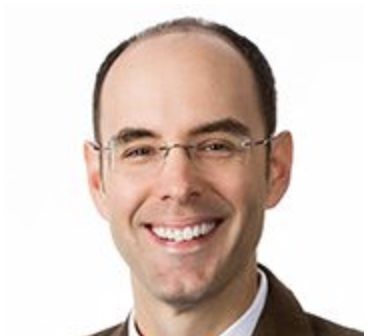 Dr. Ronald Castellano is a professor, and research faculty member in the Chemistry Department at the University of Florida. Dr. Castellano received his Ph.D. in Organic Chemistry from the Massachusetts Institute of Technology. His lab focuses on researching novel organic molecules through methods of organic synthesis, physical organic chemistry, spectroscopic methods, and computational design.
Senior Advisor – Hayden Clum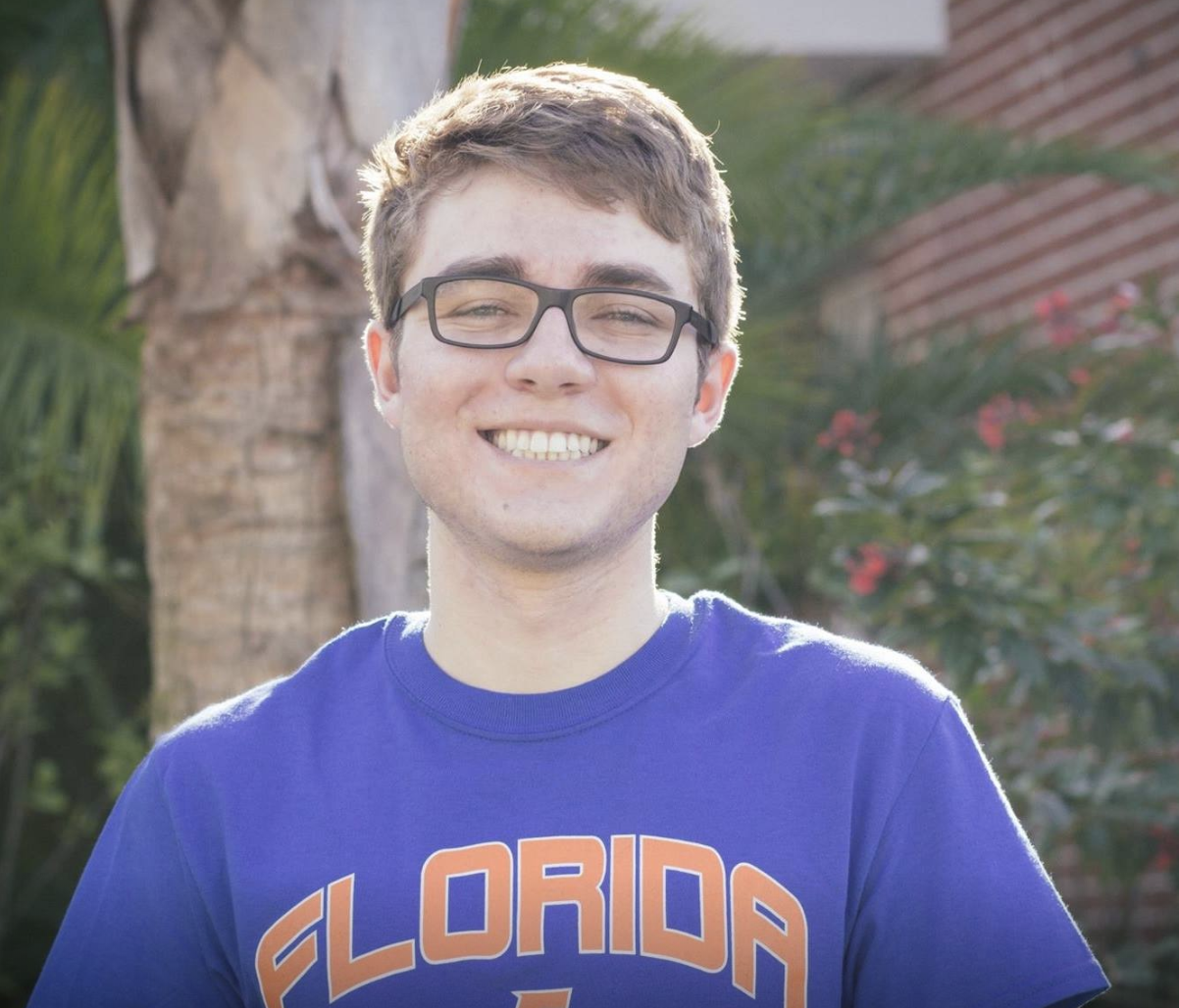 Hayden Clum is a fourth-year Chemical Engineering major from Tampa, Florida. He participates in the American Institute of Chemical Engineers, as well as the Semiconductor Career Readiness Organization. In his free time Hayden likes to play board games, run, and hang out with his pet lizard. He joined the Chemistry Club out of initial interest, and decided to stay because the members were friendly.