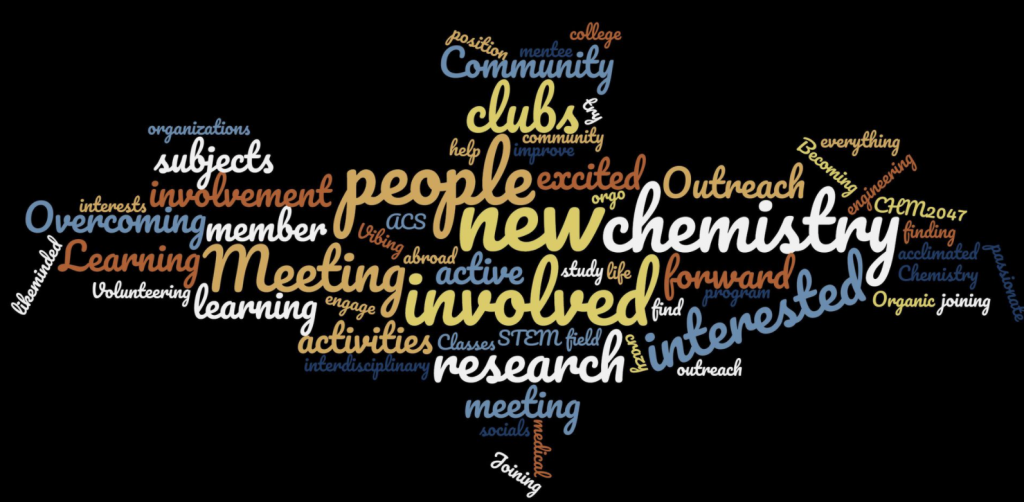 What is the UF Chemistry Club?
The Student Chapter of the American Society, also known as the University of Florida's Chemistry Club, was established on September 1st 1995 and aims to promote awareness and involvement in chemistry and related disciplines on campus and around the community. Our organization provides opportunities for students including networking, professional development, mentorship, volunteering, philanthropy, outreach and more. Our events bring in UF faculty, researchers, industry workers, and more to provide academic knowledge and experience for students pursuing a chemistry related career. We serve students by providing a community for those interested or passionate about chemistry and other related disciplines. To learn more about the different opportunities that we provide, visit our Activities page.
What is the American Chemical Society?
The American Chemical Society was founded in 1876 and is the world's largest scientific society. The mission of the American Chemical Society is to advance broader chemistry enterprise and its practioners for the benefit of Earth and its people. The American Chemical Society works on promoting published scientific information, empowering members to advance in chemistry, provide networking within the scientific community and more. UF Chemistry Club serves as an undergraduate student chapter under the ACS and helps facilitate the overall goals of the society in advancing and empowering its members to have a passion in chemistry and supporting the scientific community in its pursuit to change the world. To learn more about the American Chemical Society, click here to visit the ACS website.